A warm and charming library, with a fainting bench, is waiting for you to put your feet up.
Unless, you'd rather listen to the fire crackling in the wood stove, while you're watching the sun set on Mount Elbert, Colorado's highest peak, lounging in a overstuffed leather couch.
Then, you decide to fix a little dinner in the kitchen, not that in fact you are really hungry, but more because you want to see how this old and shiny Tappan cooking stove works.
Well, how about a little nap and curl under the down comforters in a queen size bed or one of the two twin beds. This is at your own risk, their coziness may keep you there for a while…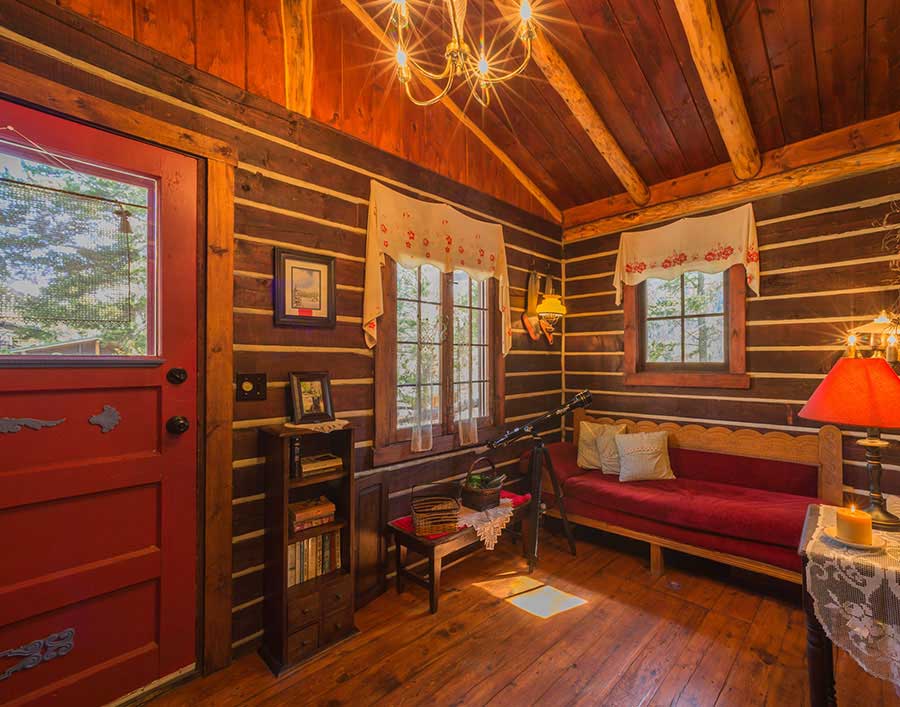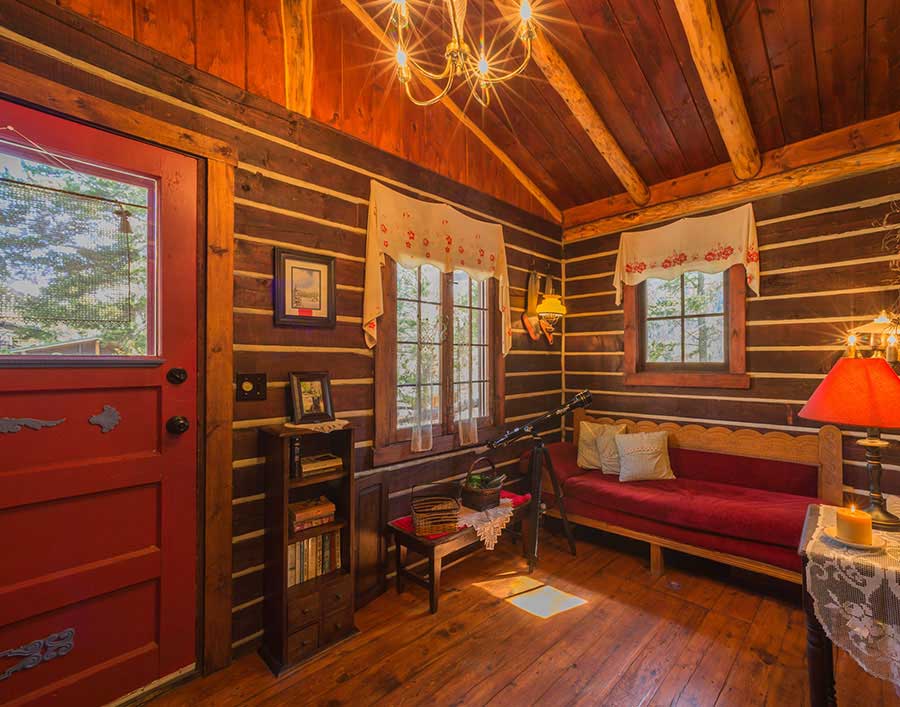 Buckeye is a two bedroom, one bath cabin, sleeps 4 with a queen size bed and two twin beds.
Amenities:
Full kitchen
Free wifi
Satellite TV
DVD/CD player
Phone (local calls)
Wood stove
Gas grill
Patio furniture
Fire pit (in season)
Hair dryer
Buckeye's Cabin Physical Address
3455 HWY 91 N. Leadville, CO 80461
Photo Gallery