The cabin is surrounded by aspen trees, which fill the rooms with gold in fall and flicker in the wind.
This log cabin is equipped with all the modern amenities but still sets you back in the past where time went by at a slower pace.
As you are day dreaming looking out the window from the bedroom, just let yourself go and dive in the down comforter for a little nap and have a real dream… unless you'd rather sip on a glass of wine or a hot chocolate on the sun drenched deck overlooking the beaver ponds.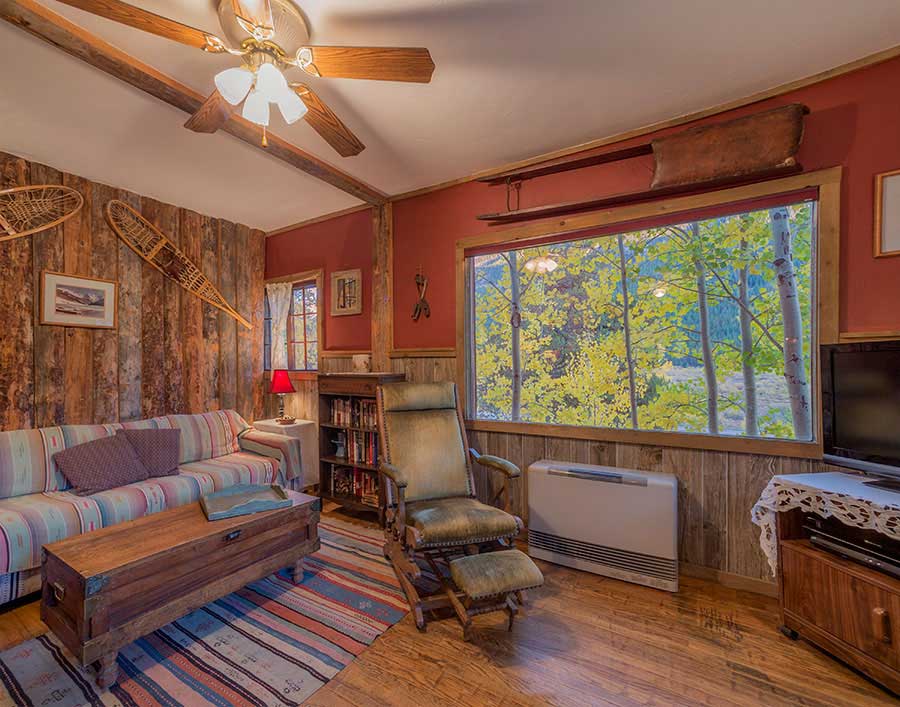 Luna is a one-bedroom, one-bath cabin that sleeps 2 in a queen size bed.
Amenities
Full kitchen
Free wifi
Satellite TV
Phone (local calls)
Free wifi
Wood stove
Charcoal and gas grill
Patio furniture
Fire pit (in season)
Hair Dryer
Luna's Cabin Physical Address
3495 HWY 91 N. Leadville, CO 80461
Photo Gallery
Luna's Video