Such a fabulous place, tucked up off the road…at night the stars all glitter! Very comfy and cozy…and oh that bed—heaven!
Sit on the wrap-around deck overlooking the glorious mountain peaks and twists and turns of the Arkansas River. Or climb Mt. Zion out the back door through the aspens into the San Isabel National Forest—with over a million acres to explore.
Inside this authentic log cabin, you'll find burnished wood floors and wainscoting, sunny windows and a chef's kitchen. The snap of the homey wood stove will take off the chill. With luxurious linens and homemade quilts, a long sleep is a perfect repose.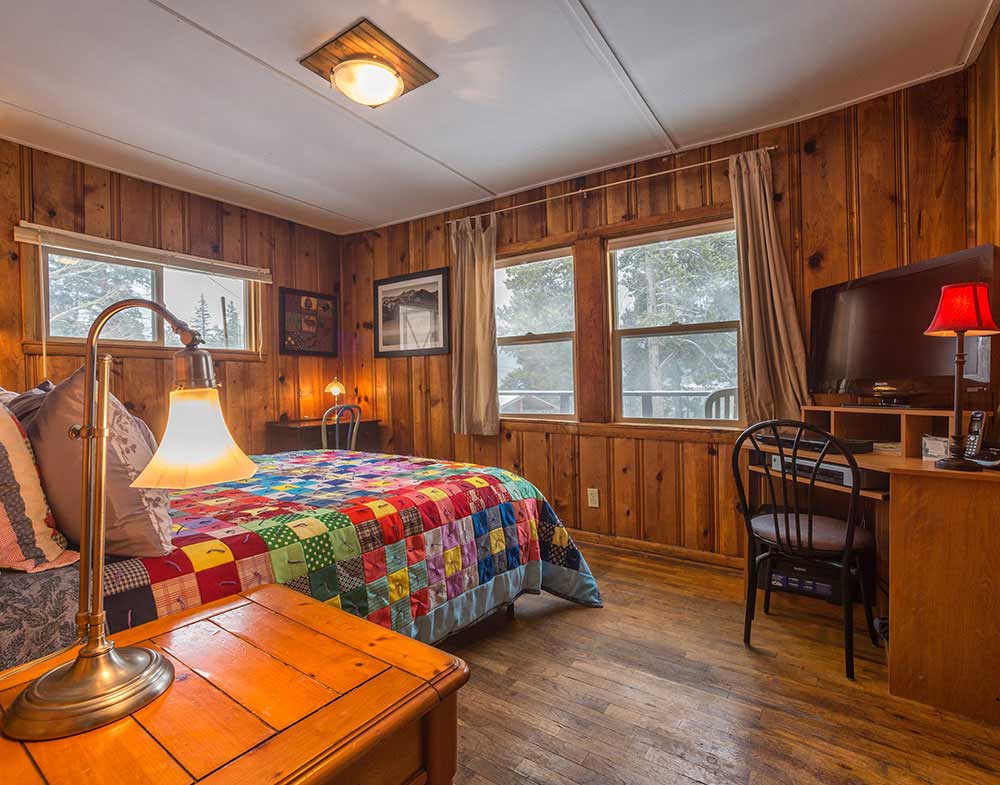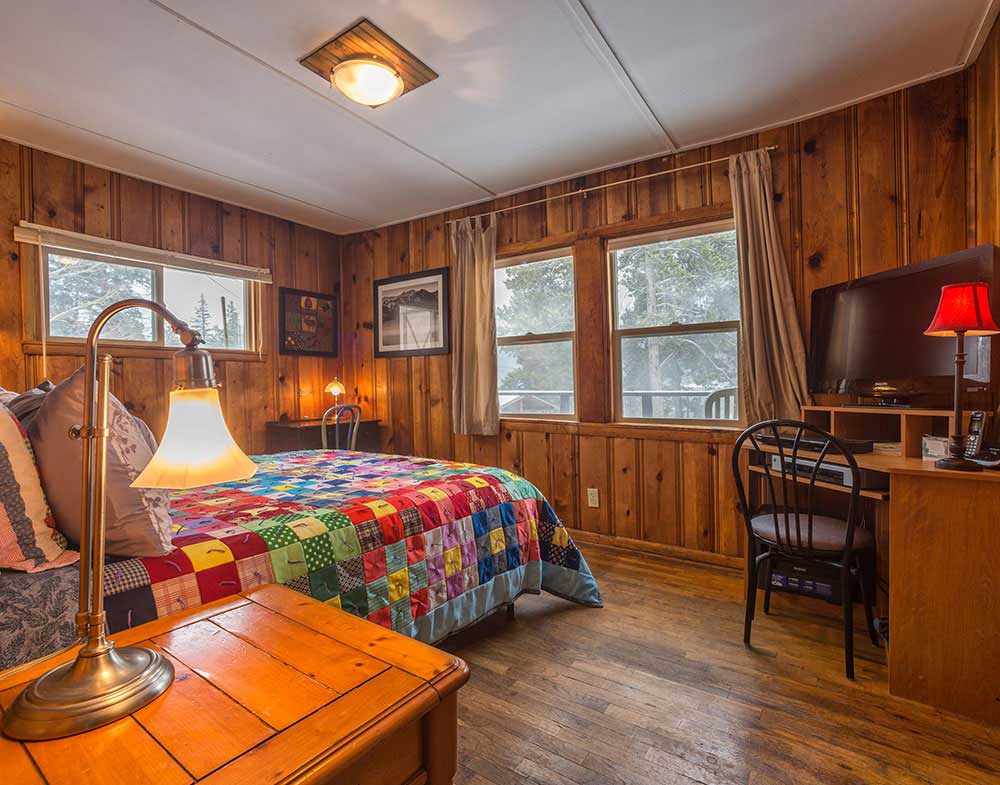 Zuni is a one-bedroom, one-bath cabin. It sleeps 4 with a queen size bed and two futons.
Amenities:
Full kitchen
Free wifi
Cable TV
Electric heat
Bathtub
Laundry facilities
Sleds
Wood stove
Phone with free long distance
Fire pit (in season)
Wrap-around porch
Patio furniture
Treehouse
Hair dryer
Zuni's Cabin Physical Address
3469 HWY 91 N. Leadville, CO 80461
Photo Gallery